Financial Services
ICE Hockey Agency has tremendous experience and credibility in assessment of players' current and future values. Our understanding of the collective bargaining agreement and our relationship with NHL team management based on mutual respect, ensures the best outcomes for our clients.
ICE Hockey Agency has partnered with Paladin Capital to offer the extended suite of services needed to craft a holistic plan based on your financial goals and objectives by carefully considering your complete financial picture, including asset allocation and risk, income planning, asset management, legacy planning and tax strategies.
---
Why Paladin Capital?
Paladin Capital's New Generation Retirement Planning System is based on three hallmarks of successful retirement planning: fiduciary, transparency and technology.
Fiduciary
Providing you with a fiduciary level of service means we are legally bound to always do the right thing for you and your family by only offering solutions that serve your best interest. Our commitment to you as a fiduciary is also an assurance to act with transparency throughout our relationship.
Transparency
Our commitment to transparency ensures that each step of our work together is recorded and that every document and report is easily accessible to you. Our commitment to transparency is visible through a strong foundation of technology.
Technology
The right technology can make managing and organizing your retirement an easier process. When you partner with our company, you receive access to Generational Vault – a secure online portal that allows you to easily organize, manage and access your financial life.
Generational Vault serves as the vehicle to document and record our commitment to act as a fiduciary and be transparent throughout our relationship.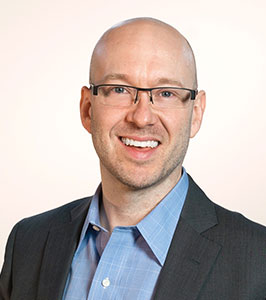 Jeff Foley, CFP®
Founder and Investment Advisor Representative
Paladin Capital
Jeff Foley, CFP®, is the founder of Paladin Capital and serves as an investment advisor representative, providing a holistic approach to wealth management and offering income planning, asset maximization, legacy planning and tax strategies. Jeff assists his clients through a comprehensive five-step retirement planning process that incorporates the three hallmarks of Paladin Capital — fiduciary, transparency and technology. With over 20 years of experience in the financial services industry, Jeff has his Masters of Science in Management from the American College (MSM) and is a Certified Financial Planner™ (CFP®), which is a testament to his ethics and professional responsibility to provide financial planning services as a "fiduciary" — acting in the best interest of his clients.